How to treat frequent problems and improve relationships and sexual activity
This is a topic that is rarely talked about, even if, however, it is very interesting, since it has been shown that 50% of women who have had breast or gynaecological cancer suffer some type of sexual dysfunction, such as vaginal dryness , pain during penetration or lack of desire. These are very frequent problems that affect a couple's relationship and self-esteem, but which are rarely directly addressed or consulted.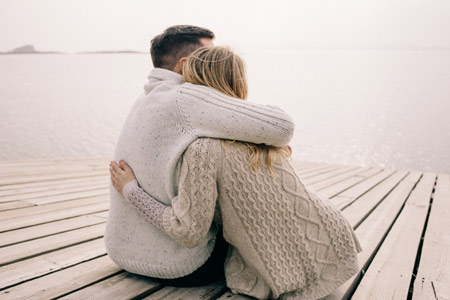 What is it
Dexeus Mujer Foundation periodically organizes a free sexuality workshop for patients who have completed or are about to finish their treatment.
The workshop is taught by two expert gynaecologists in sexual dysfunctions and sexuality and a psycho-oncologist, all of them specialists of our centre. Its objective is to openly talk about the most frequent problems, explain what solutions there are and offer some recommendations, as well as create an open space for dialogue, to share experiences and resolve doubts, in groups or individually.
Program
The workshop is held in two sessions in which, in addition to talking about how to deal with sexual dysfunctions, recover desire and improve communication with the partner, a space for dialogue is established in which experiences are shared.
1st session: Theoretical part
Physical and emotional factors that affect sexual activity.
Sexual dysfunctions that usually appear after an oncological process and the menopause derived from that, especially when it is precocious-surgical.
Recommended treatments.
2nd sesión: Practical and interactive
Communication and complicity with the partner, how to strengthen it, with examples and practical exercises.
Recover and stimulate sexual desire: the importance of foreplay, sexual fantasies, erotic material and resources that can help.
Useful recommendations.
If you are a patient of Dexeus Mujer and want to attend a consultation with the Oncological Patient Care Service they will inform you about the next dates of the workshop.