Things that matter
Breast cancer affects one in eight women, many of them in their childbearing years. Dexeus Mujer therefore joined forces with Women'secret to launch a project entitled "Things that matter" in order to help women who have gone through breast cancer to reclaim their lives. We are proud to present Post-Surgery Bras, a new underwear collection designed by Women'secret with the professional expertise and advice of Dexeus Mujer team of Gynaecological and Breast Cancer specialists. This range is specially designed for women who have had breast cancer surgery, and 100% of the profits will go towards the "Preservation of fertility in cancer patients" programme of the Fundación Dexeus Mujer.
The initiative involves the launch of a new post-surgical bra jointly designed by specialists of both brands to be used immediately after breast cancer surgery. The bra meets the functional needs of these women, but also has a modern design. It can be purchased from certain shops as well as online at an affordable price similar to that of any other bra from the brand.
This bra is the latest addition to the collection of Post-Surgery Bras (PSB), a line of underwear for women who have had breast cancer surgery which is adapted to allow the use of a prosthesis. This line, which the company launched in 2013, was also designed with the help of Dexeus Mujer's Gynaecological and Breast Cancer specialists.
In 2013, Dexeus Mujer and Women'secret launched their first collection of underwear specially designed for women who have had breast cancer surgery.
This year, they are introducing a new bra for women who are recovering from recent breast surgery. The goal is for patients to continue to feel attractive inside and out thanks to a highly comfortable, feminine and affordable collection.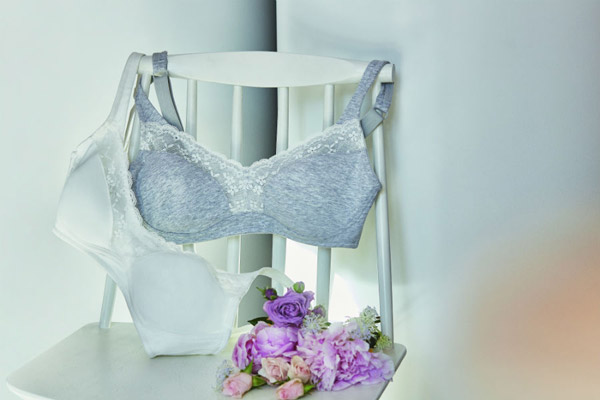 A bra tailored to your needs
Prosthetic bra
The collection comprises two models made from microfibre and cotton with lace detailing, available in different colours and with matching knickers. Each one of these garments is designed with the needs and comfort of the patient in mind.
Click on the picture to download the details of this collection: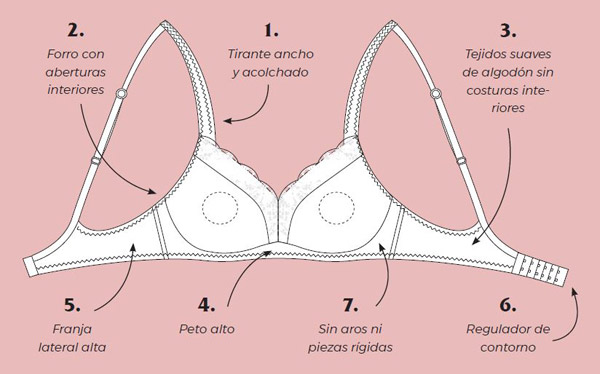 Post-surgical bra
The most important new addition to the range is the post-surgical cotton bra, which is specially designed for optimal patient comfort in the first few days after surgery. This front-fastening, top-style bra features a very comfortable clasp which closes in the middle of the chest to help patients with impaired arm mobility.
Click on the picture to download the details of this collection: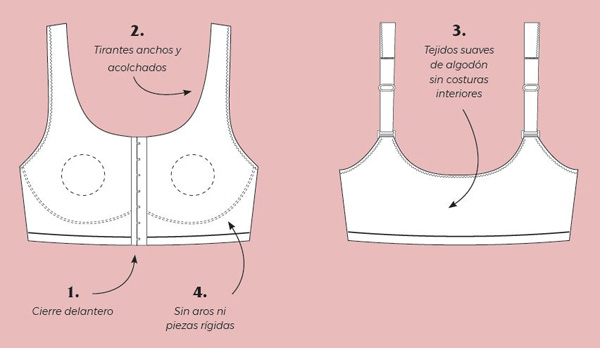 New post-surgical bra
New post-surgical, zip front closure cotton bra with hooks in the back, designed for easier mobility after surgery.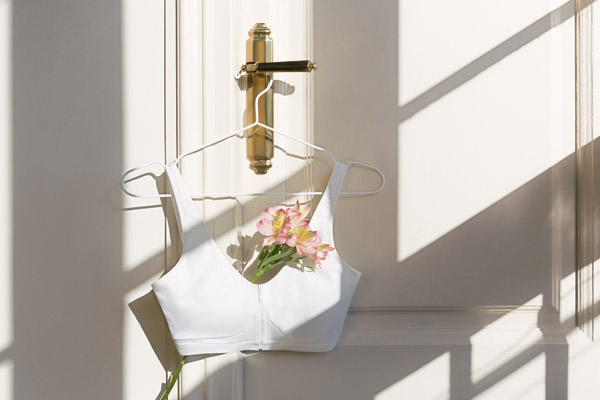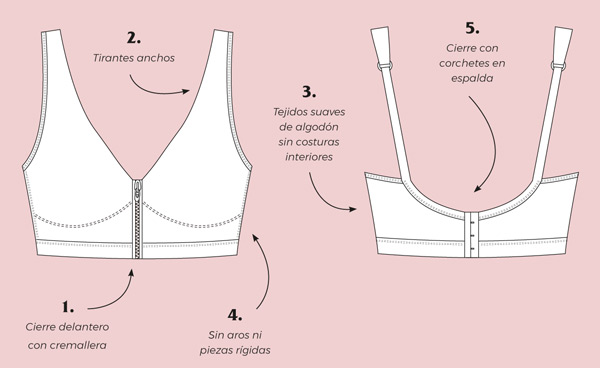 ---
Summer swimwear collection
In addition to the bras, we are also planning to add two new models to the summer swimwear collection: a bikini and one-piece swimsuit for patients to feel both beautiful and comfortable on the beach or at the pool.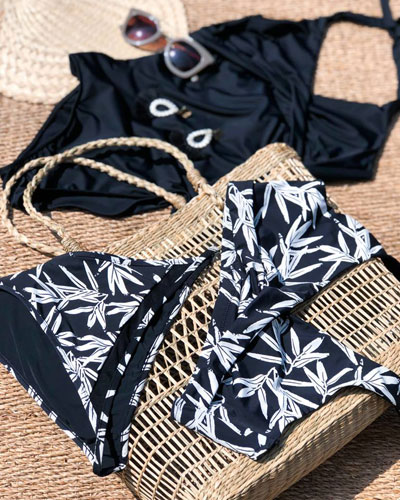 ---
Going one step further
With its 90% breast cancer cure rate, Dexeus Mujer wanted to go one step further and help patients get back to their normal life, in addition to taking care of their health and recovery. This is why, in partnership with Women'secret, we created this collection to support women who have had breast cancer surgery, taking care of their needs not only from a medical point of view, but also from a more personal perspective.
Details that matter
The collection features a range of modern and trendy models designed by Women'secret with the advice of a team of orthopaedists and gynaecologists from our oncology department, as well as the collaboration of some of our patients who used their experience to contribute their suggestions.
Wider straps, internal openings for convenient insertion of prosthetics, soft lining material and the absence of under-wiring or rigid components are some of the features of this collection which aims to improve the quality of life of women who have had breast cancer surgery.
Fertility preservation
One of the main side effects of cancer treatments is infertility. In young women, it can cause premature ovarian failure or cessation of ovarian function. In men, it can impair sperm production. The damage caused by cancer treatment depends on several factors: age, previous fertility, the nature of the disease, and the drug treatments used. For this reason, whenever possible, it is advisable to resort to fertility preservation before starting cancer treatment.
The fertility preservation programme has been available to Dexeus Mujer oncology patients free of charge since 2009 and forms part of pro bono healthcare activities carried out by the Fundación Dexeus Mujer. The procedure allows to harvest eggs and ovarian tissue for cyropreservation and should always be performed before the patient undergoes cancer surgery or chemotherapy.
The fertility preservation procedure costs around € 3,000, and together, the Fundación Dexeus Mujer and Hospital Universitari Dexeus cover all related expenses. Thanks to the THINGS THAT MATTER campaign and the donation of the profits made by Women'secret from the sale of its Post-Surgery Bras, this treatment can be offered to more women who need it free of charge.
For more information on the project, click on the following link.
To view the Special Post-Surgery Bra collection in full, visit Women'secret's online store.