Program of fertility preservation in patients with cancer
Any woman of childbearing age who has been diagnosed a cancer should have the possibility to be mother
A 30% of cancers affect women of childbearing age. Chemotherapy treatments prevent these women trying to be mother until 5 years after treatment is finished.
During these 5 years, patients live with the anguish of not knowing whether the treatment made them sterile.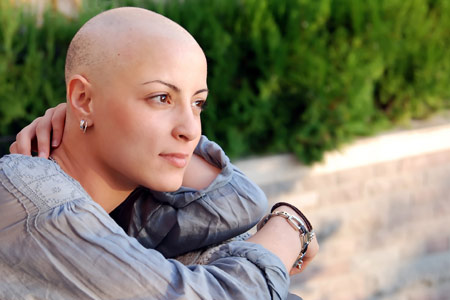 Within the activities of medical assistance of social character, the Dexeus Mujer Foundation, through the professionals of Dexeus Mujer, is conducting a program of preservation of oocytes and/or ovarian tissue to the oncological patients in pre-treatment of chemotherapy in order to preserve their future fertility.
What is about
The Fertility Preservation Unity of Dexeus Mujer offers the possibility of freezing the oocytes and ovarian tissue free of charge to all affected women in childbearing age, in order to be able to use them after overcoming the disease and, if they wish, to become mothers, since the treatment of chemotherapy can cause sterility.
It also provides the subsequent maintenance during 5 years for free.
Advances in the diagnosis and treatment of cancer have increased significantly the life expectancy of the patients, which in many cases will allow resuming the reproductive project once they overcame the disease.
One of the main side effects of cancer treatments (chemotherapy / radiation therapy) or immunosuppressive drugs, which are needed to treat cancer, or some autoimmune diseases, is sterility. In young women it may cause premature ovarian failure or cessation of ovarian function, and in men, alterations in sperm production.
The damage caused by this therapy will depend on several factors: age, previous fertility, type of pathology and drugs used. For this reason, in these cases, and whenever possible, it is advisable to resort to fertility preservation before starting the oncological treatment.
The Program of free fertility preservation that Dexeus Mujer offers to their oncological patients was started in the year 2009 and is part of the activities of medical assistance of a social nature that carries out the Dexeus Mujer Foundation. The intervention allows to obtain oocytes or ovarian tissue to freeze and must always be carried out before the patient undergoes the surgery or start the chemotherapy treatment.
Patients profile
So far, more than 160 treatments to oncological patients have been performed, which currently represent approximately 10% of all the treatments of preservation performed, since in recent years the number of preservations for social reasons has increased.
The average age of the patients with cancer that perform this treatment is 34 years, compared to 36.5 years on average of women that resort to this treatment for social reasons.
The cost of the treatment of preservation is around 3,000 €. Dexeus Mujer Foundation and the Hospital Universitari Dexeus cover all costs arising out of it.
---
Collaborate
If you want to make a donation to cover the cost of interventions for these patients, you can make your contribution through the platform www.migranodearena.org
Here are all our social action programs assets in which you can collaborate using solidary microdonations.
You decide the program and the amount!