Women's Health Dexeus to take part in the 32nd annual meeting of ESHRE in Helsinki
01/07/2016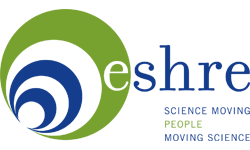 Women's Health Dexeus will take part in the 32nd annual meeting of the European Society of Human Reproduction and Embryology (ESHRE) that will be held in Helsinki, Finland, from July 3rd to July 6th.
This year, Women's Health Dexeus will not only be present with oral communications and posters at the scientific program, but also with a stand at the exhibiting area from Sunday until Wednesday.

Dr. Anna Abulí will give an oral presentation about Implementation of an expanded carrier screening test for recessive genetic disorders in an oocyte donation program.

Dr. Mònica Parriego will present an abstract about Multinucleated embryos: To transfer or not to transfer?

Dr. Carlos Dosouto will present an abstract about Hormonal parameters before and after withdrawal using vaginal micronized progesterone in anovulatory patients with polycystic ovary syndrome.

For further information about the scientific programme of the congress, click here.