Covid-19: prevention measures at the Dexeus Mujer center
After the new declaration of the country's state of alarm, we continue to work continuously from our COVID-19 virus containment committee, so we have to insist on the prevention measures adopted in our center to maintain the health and safety of both our patients and our staff.

YOU CAN ONLY VISIT WITH A SURGICAL MASK OR FPP2 WITHOUT A VALVE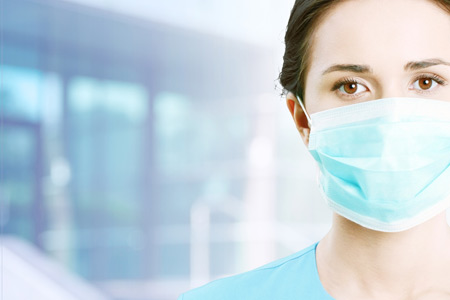 Access to the center for appointments and tests
It is generally recommended to come unaccompanied in all appointments.

Only patients who have scheduled visiting hours or who come to the visiting service without an hour will access the center. Companions will not be allowed in, except in the following cases:

Minors.

Dependent people or people with mobility problems.

The entry of a single companion (who is not a minor) will be allowed, although they must wait outside the facilities until the time of the visit in the following cases:

In pregnancy ultrasounds.

The couple in cases of assisted reproduction appointments.

In puncture and transfer in assisted reproduction treatments.

Minors are not allowed to enter, except nursing babies in postpartum visits, physiotherapy...

Please come to the appointment with maximum punctuality so as not to have to wait outside the center, since we have capacity control in the waiting rooms.

Always go to the appointment with a surgical mask or FPP2. Access to the center with a valve or cloth mask is not allowed, so we kindly ask you to bring a surgical one and change it to access the center.

Don't come to the center with gloves. In case you are wearing them, we will ask you to take them off and put on hydroalcoholic gel.

Inside the center, we advise you to keep a distance of more than one meter from the counter staff.

Those appointments that do not require a specific test or exploration can be carried out by online videoconference, if requested, both for the follow-up of pregnancy and some gynecological visits.

If you have any of the symptoms associated with the coronavirus (cough, fever, shortness of breath or general malaise), as well as if you have been in contact with someone who has tested positive for Covid-19, we would appreciate it if you would cancel the visit through horas@dexeus.com or by calling +34 93 227 47 27, and do not reprogram it until you are fully recovered or have passed the established quarantine period. In case it is a visit that cannot be postponed, you should contact your doctor by calling +34 93 227 47 27 who will indicate the guidelines to follow.

For patients requiring hospitalization, the hospital has also established preventive measures:
Only one companion is allowed in the room, as well as in the emergency assistance area.

An "authorized visitor" sticker will be delivered.
If you are pregnant, you are interested in knowing:
We will do a Covid-19 PCR at the time of delivery or 48-72 h before if it is scheduled (induction or scheduled cesarean section). In this second case, you must take precautionary measures until the moment of admission to avoid contracting Covid-19 before admission. This is extremely important since an infection between the test and admission would put your child and the hospital staff at risk.
If the test is negative, your partner may be present at the time of delivery, even if it is a cesarean, as long as there are no complications or the medical team indicates otherwise. The use of the mask is also mandatory during delivery.
If the test result is positive, and, therefore, indicates that you have contracted the infection, the delivery will take place in a delivery room specially reserved for these cases. The decision that your partner is present at the delivery in this case must be assessed individually, so it will be the medical team who decides at that time. If you need a cesarean, you will be transferred to an operating room. In this case, your partner, unfortunately, will not be able to access it.
Both hospitals and health centers are now the safest public spaces because they have implemented and have all the recommended security measures. In our case, we will adapt the prevention measures according to the evolution of the situation and the recommendations issued by health officials and scientific societies. And do not doubt that we will continue working to guarantee maximum security against Covid-19.
The Dexeus University Hospital has received the Applus Hospital Seguro COVID-19 Certification thanks to the adaptation of the healthcare protocols and the implementation of the organizational measures established by the Generalitat of Catalonia.

Prevention measures taken at the center
The COVID-19 coronavirus does not have, for the moment, specific treatment and affects older people with a previous underlying disease and less children or pregnant women.
The most important thing to prevent the spread is to maintain good hand, respiratory, and common surface hygiene. For this reason, we have reinforced the hygienic measures in our center:
The entrances and exits have been differentiated and delimited.

Capacity control is carried out at the entrances to the center and in all waiting rooms.

You have hydroalcoholic gel in counters and waiting rooms.

You have single-use tissues.

Pedal trash cans (with biological waste bag).

Informational posters on hand and respiratory hygiene.

Magazines and information brochures have been removed from all waiting rooms.

Patient identification numbers are for single use only.

All health and non-health personnel are advised to avoid shaking hands or kissing when greeting.

All common surfaces (desk, doorknob...) are cleaned before each visit.

Air renewals and the frequency of filter changes in the facilities have increased.

Workshops and patient activities are currently conducted by online videoconference.