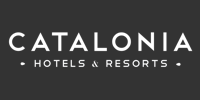 Sabino de Arana, 22-24 (

:1 min.)
Web: Catalonia Rigoletto (with 10% discount already applied)
E-mail: rigoletto@cataloniahotels.com
Telephone: +34 93 339 19 99
Special rate for Dexeus Mujer patients:
OPEN
Bed and breakfast 95 €
Cancellation policy:
the booking may be cancelled free of charge until 24 hours before the arrival date.
Should the guests not show up or should the cancellation be performed less than 24 hours before arriving, they will be penalized by a charge equating to the first night's accommodation.

Important:
You must identify yourself as a patient of Dexeus Mujer at the moment of the booking.
If the link does not work: you must enter DEXEUS code during the booking.