Decide when to become a mother and how
If you would like to get pregnant but you are single or your partner is a woman, at Dexeus Mujer, we will tell you about all the solutions we can offer to fulfil your dream of being a mother.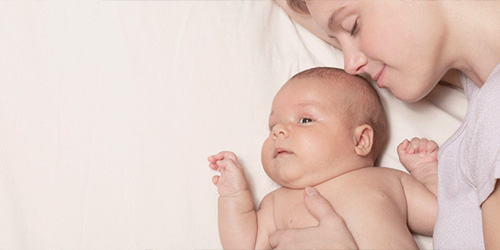 All options
If you wish to have a child, at Dexeus Mujer, we can help you make your dream come true. These are the different options that our clinic can offer.
Artificial insemination with donor sperm: this is a very simple and painless procedure whereby the sperm of a donor is deposited in the woman's uterus.
In vitro fertilisation: IVF is an assisted reproduction technique in which the patient's (or a donor's) eggs are harvested and then fertilised in the lab using donor sperm to produce an embryo which is subsequently transferred to the maternal uterus.
Request an appointment with one of our Reproductive Medicine specialist now to determine which method best suits your needs.
---
Why choose us

Single and homosexual women account for 10% of the reproductive treatments we perform. All of our fertility treatments are highly personalised.
Averaging 45%, our success rate is among the highest in Europe. In patients with a good prognosis, it can reach up to 60%.

We are pioneers in reproductive medicine. We have more than 80 years' experience behind us and a team of highly qualified and specialised professionals. The first Spanish test-tube baby was born in our clinic (1984) and Spain's first egg donation treatment was carried out here, which culminated in the birth of twins (1988).

We provide psychological support in case of emotional overload, an issue which frequently affects women who undergo assisted reproduction treatments.

Extensive experience, quality and cutting-edge technology. We have one of the top in vitro fertilisation laboratories in Europe where we perform over 3,000 cycles (assisted reproduction techniques) each year. We offer the latest advances in assisted reproduction, such as intracytoplasmic sperm injection and real-time monitoring of embryo development (dynamic monitoring).

Facilities and 24-hour emergency service. All consultations and medical tests can be done at the clinic: insemination in consultation without hospitalisation or anaesthesia, oocyte retrieval, own IVF and andrology lab. We also offer a 24-hour medical emergency service.
---
---
(1) If you live in Spain, please notice that you can benefit from a 12-month financing with no interests.