The final step to fulfil your desire to be a mother
If you have decided that the time has come to transfer your frozen embryos, we will do everything in our power to help you become pregnant using state-of-the-art technology while giving you optimal value for money.
What it is
Embryo transfer is a procedure whereby previously cryopreserved embryos are transferred to the recipient's uterus in order to achieve pregnancy.
The embryo transfer process consists of the following steps:
Preparation of the uterus

: the patient receives a simple treatment which consists of hormone tablets to ensure that the uterus is optimally prepared to receive the embryos.

Thawing of cryopreserved embryos

: the embryos are thawed in our lab, where we determine their survival and viability before selecting those eligible for transfer to the uterus.

Embryo transfer

: the embryos are transferred to the uterus on the same day or the next, always under ultrasound-guidance to select the optimal location. This is a very simple procedure which is carried out vaginally and does not require any kind of anaesthesia. The number of embryos to be transferred is determined on an individual basis, with a special focus on striving to maximise likelihood of pregnancy while also minimising the chances of multiple pregnancy.

Await the results

: on the day of the transfer, you will be required to stay at rest for about 4 hours. After that, you will have to follow the hormone treatment prescribed by your gynaecologist and take things very easy, refraining from any violent physical exertion, sports, immersion baths and sexual intercourse until after the first pregnancy test.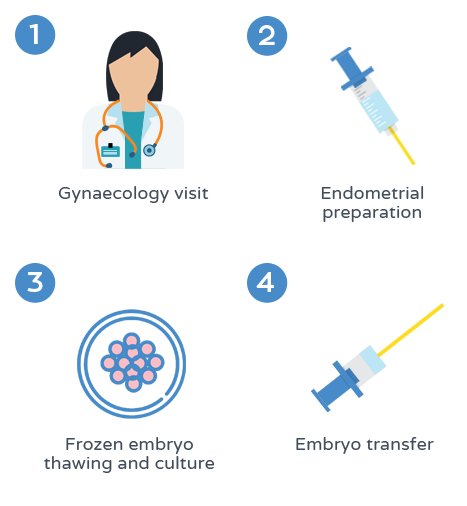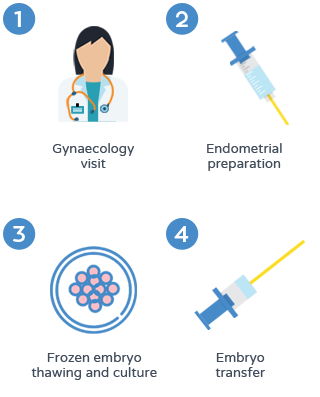 Our team will review your medical history and tell you what steps to take.
You will then undergo a hormone treatment to prepare the uterus to receive the embryos.

The embryos are then thawed to assess their survival and ensure their viability before transfer to the uterus.

The embryos are deposited in the uterus, usually the day after thawing. This is a simple procedure which is performed via the vaginal route and does not require anaesthesia.
---
What it involves
1st gynaecology visit in our Reproductive Medicine Department: includes a review or your medical history and lifestyle.
Preparation of the endometrium to ensure that the uterus is ready to receive the embryos.
Thawing and subsequent culture of the embryos to select those which have survived the procedure and assess their quality.
Transfer of the embryos, usually the day after thawing.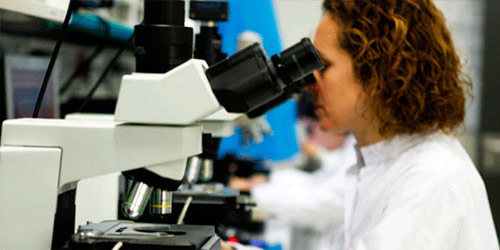 ---
Who it is for
Embryo transfer is performed as a preliminary step to pregnancy in:
Couples who have failed to achieve pregnancy after a previous IVF cycle.
Couples who wish to achieve a further pregnancy after a successful IVF cycle.
Couples or women who have made plans to preserve their own fertility by freezing some embryos.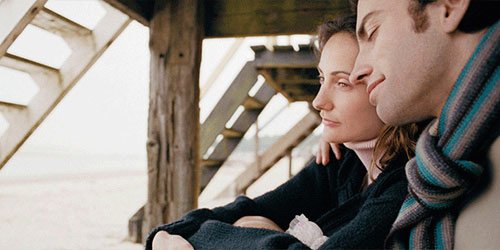 ---
Why choose us

At Dexeus Mujer, the survival rate of frozen embryos is 75% after thawing, with a pregnancy rate of 26% per cycle started and 29% per transfer.

We conduct comprehensive ultrasound and laboratory monitoring with hormone assays to assess the condition of the uterus before embryo transfer.
25% of the couples who go through our Reproductive Medicine Department have a history of treatment failure in other clinics. Even so, we maintain the same pregnancy success rates.

We provide psychological support in case of emotional overload, an issue which frequently affects women who undergo assisted reproduction treatments.

We are pioneers in reproductive medicine. We have more than 80 years' experience behind us and a team of highly qualified and specialised professionals. The first Spanish test-tube baby was born in our clinic (1984) and Spain's first egg donation treatment was carried out here, which culminated in the birth of twins (1988).

Facilities and 24-hour emergency service. All consultations and medical tests can be done at the clinic: insemination in consultation without hospitalisation or anaesthesia, oocyte retrieval, own IVF and andrology lab. We also offer a 24-hour medical emergency service.
---
---
(1) If you live in Spain, please notice that you can benefit from a 12-month financing with no interests.