Women who do not follow a healthy diet take longer to get pregnant
01/06/18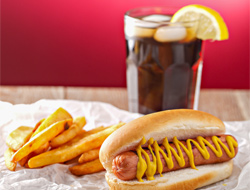 We all know that it is very important to follow a healthy diet during pregnancy, both to ensure the proper development of the baby and to avoid gaining excess weight. However, what many people fail to consider is that their previous diet can affect their chances to conceive. A recent study conducted by the Robinson Research Institute (University of Adelaide) and published in the journal of Human Reproduction concluded that diet definitely matters.
The study monitored more than 5,500 women from Australia, New Zealand, the United Kingdom and Ireland. Most of them were new mothers who had never undergone fertility treatments before (94%). Only women currently receiving ART due to infertility problems in their partners were excluded from the study. The study also distinguished between couples who took about a month to achieve pregnancy (39%) and those in whom it took longer than a year (8%).
The results showed that the women who ate less than 1-3 servings of fruit per day in the month preceding conception took two weeks longer on average to get pregnant compared to those who consumed more than that amount. Similarly, those who ate junk food more than four times a week took an extra month to conceive. In contrast, a diet rich in leafy green vegetables or fish did not seem to have an influence. While it is important to highlight that the study only focused on certain types of foods and did not take into account other important variables, such as the other partner's diet, maternal age or the consumption of alcohol and/or tobacco, the findings suggest that a healthy diet can help to increase the chances of achieving a pregnancy.